Welcome to 
SightCall.
The World's Leading AR-Powered Visual Support Platform
With €3 billion under management, Idinvest Partners is a European leader in private equity specializing in the low and middle market segments. With more than €550 million in growth capital, Idinvest Partners is one of the most active investors in Europe. The investment team has a particular focus on the development and international expansion of companies in the portfolio, and has invested in more than 80 high-tech companies offering potential for strong growth.

Watch the following video for a look inside the office and what SightCall creates!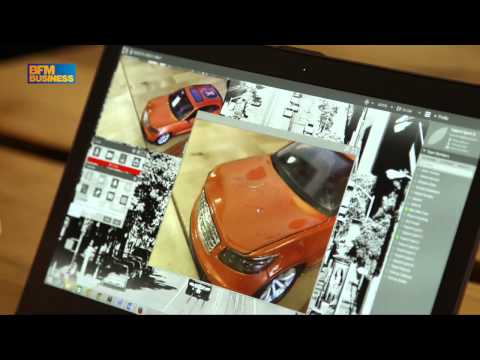 Join us as we power the future together
Help us change the way companies communicate with customers and colleagues. Join a fast growing company that is making communications even faster. We are the leading real-time communications provider, allowing companies to add visual interactions to native web and mobile apps to provide context to the way people communicate. Be a part of the next revolution in digital communication.
Check our current openings
Over the last two decades text based messages have dominated our communications as people became more mobile and the workforce distributed. This was led by email and followed by instant messaging and social media. The distributed workforce has resulted in disconnected and disengaged employees who are substantially less productive than those who work more closely together.
In 2007 the founders saw an opportunity to re-connect and re-engage the workforce regardless of location with real-time interactions involving video and screen-sharing. They recognized that to truly disrupt the market's reliance on text communications a call that involved relevant context would need to be simpler than email, IM, chat or social technologies.
As WebRTC emerged they realized the biggest challenge to achieving their goal would be eliminating the signaling problems presented by networks designed for voice and text transmissions. Armed with years of telecom experience they set out to make real-time communications as simple as adding a button to a web page. The culmination of this effort is SightCall, a Cloud API that enables any business to add rich communications accessible with a single touch right in the context of their application.